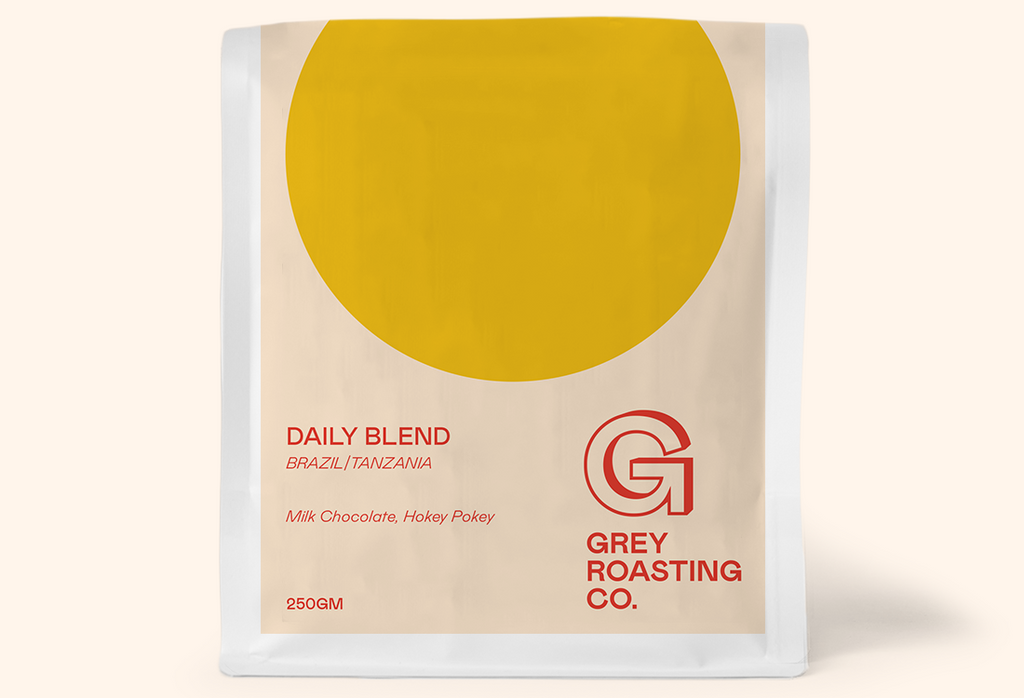 Daily Blend
Daily Blend
The Daily Blend was created to be super yum and simply fun to drink. It's bold and sweet, yet light, bright and beautifully balanced. Whether you're an espresso fiend or a flat-white fanatic, you'll love the Daily Blend! 

Served all-day, every day at our Tasting Room a Grey Roasting Co. Headquarters.

You can also find the Daily Blend in our many amazing wholesale customer's cafes across Aotearoa. 

What Daily Blend as a subscription? Click here.