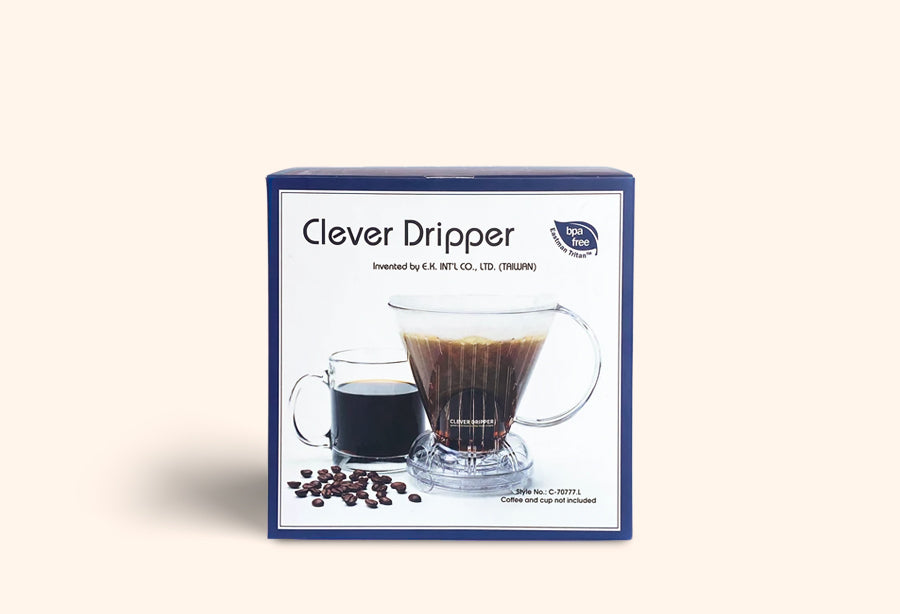 Clever Coffee Dripper
Clever Coffee Dripper
The Clever Dripper combines the best of both pour-over and full-immersion techniques, and its patented release latch makes brewing a whole lot easier. Just chuck a filter in, add your coffee grounds, steep, and when your extraction is finished, place the dripper over your serving vessel to trigger the release valve. 

This dripper requires paper filters - we recommend these here.

BPA-free. Nearly unbreakable. Hand washing recommended (to keep it looking nice).