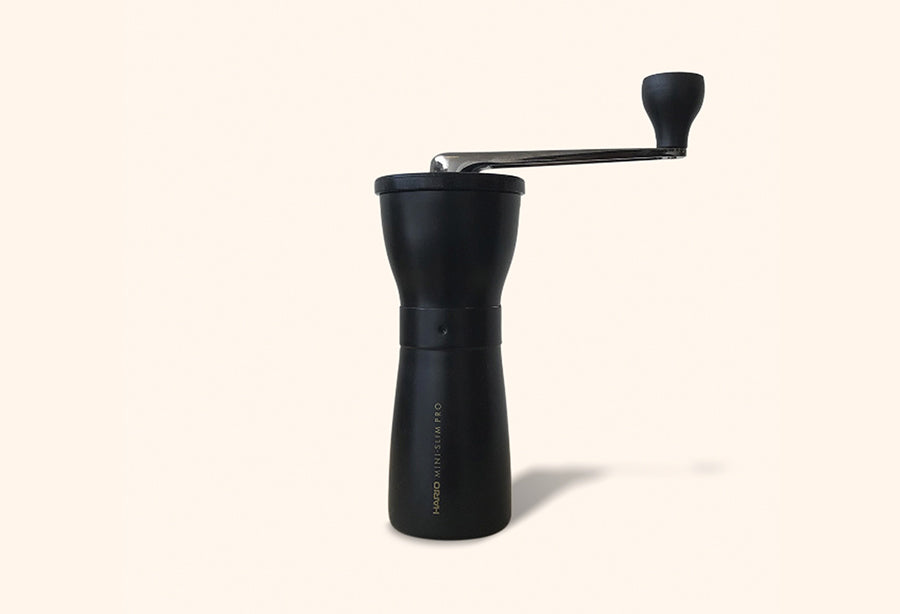 Hario Hand Grinder Mini-Slim Pro
Hario Hand Grinder Mini-Slim Pro
The Hario Mini-Slim Pro is a staple piece of kit in the industry with good reason: it's light and portable, easy-to-use, durable, and budget friendly!

A great, compact option for home and travel.
The conical ceramic burrs are the real deal - minimizing heat transfer to get the most our of every brew.

Holds enough coffee to brew two cups - one for you and one for a friend... you know... if you're into that kind of thing.